Database
The implementation of United Nations sanctions
This database contains the original national contributions bringing together information on The implementation of United Nations sanctions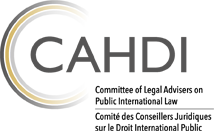 Information on the contribution
Member State

Denmark

Created on

Contribution of 01/11/2008

Permanent link to the contribution

Translations
THIS DOCUMENT CAN BE QUOTED AS FOLLOWS:
Database of the CAHDI "The implementation of United Nations sanctions" - contribution of Denmark - 01/11/2008
1. Which are the procedures for the incorporation of Security Council Resolutions imposing sanctions into the internal legal order of your State? Are they incorporated through legislation, regulations or in any other way? Has the implementation given rise to any constitutional or other legal problems at national level? Is there any relevant case-law?
(November 2008)

Community competence

UN sanctions within EU Community competence are implemented in Denmark as a Member State of the European Union by directly applicable EC Regulations. The EU as a rule implements Security Council resolutions imposing sanctions based on Chapter VII of the UN Charter. Reference is made to the reporting of March 2006 to CAHDI by the European Union.

Member state or shared competence

Other measures generally included in an EU Council Common Position falling within member State competence, such as arms embargo and travel restrictions, are implemented by the member States. Under Article 15 second sentence EU Treaty, Member States shall ensure that their national measures conform to the common Foreign and Security Policy (CFSP) position, leaving a choice of form to the member States.

Denmark is implementing aspects of national or shared competence domestically through secondary legislation. Denmark has legislative powers to implement decisions of the Security Council in Denmark and in the self-governing parts (Greenland and the Faroes) by Law nr. 156 of 10 May 1967 with subsequent amendments under the United Nations Act 1946.

Arms embargos

UN arms embargoes are implemented in accordance with the Danish Weapons Act No. 752 of 11 August 1994 with subsequent amendments by law No. 350, No. 411 and No. 363. It is prohibited without at specific license from the Minister of Justice to export weapons of any kind as well as defence related material etc. to a third country, no matter whether the transfer takes place in relation to export, transit, trans-shipment or re-export. That implies that export license will not be issued to countries that have been imposed sanctions by the Security Council. It is likewise prohibited without a specific license from the Minister of Justice, as a broker to negotiate or arrange transactions that involve the transfer of weapons etc. between countries outside the EU.

Travel bans

Restrictions on admission of individuals and persons designated by the Security Council or UN Sanctions Committees is being implemented in accordance with existing legislation, i.a. the Danish Alien Act No. 1044 of 6. August 2007 with subsequent amendments.

Other measures

Implementation of other types of sanctions (flights bans, commodity embargoes, investment ban etc) will depend on a case by case examination as to whether they fall within community competence and the available domestic powers.

Penalties for breach of sanctions

According to the Danish Penal Code Law No. 1260 of 23 October 2007 with subsequent amendments any person who, intentionally or through negligence, contravenes any provisions or prohibitions that may have been provided by law for the fulfillment of the State's obligations as member of the United Nations shall be liable to a fine or to imprisonment for any tern not exceeding four month or, in aggravating circumstances, to imprisonment for any term not exceeding four years. An equivalent provision exists concerning the contravention of EU sanctions.

2. Does the choice depend on the content and the legal nature of the Security Council Resolution?
Yes, as explained above, some measures fall within the competence of the EC and some within the competence of its Member States. The procedure therefore depends on the specific measures taken.
3. When sanctions are imposed for a fixed period of time which is not renewed, are they tacitly repealed within your domestic legal order or is any normative action required?
See the reply to CAHDI by the European Union.
4. When a Security Council Resolution imposing an export embargo provides for exceptions while not establishing a committee to authorise such exceptions, does the incorporating act appoint a national authority, which is competent to authorise export?
Yes, that is the standard procedure. Even in the instruments at the EU-level, authorities of the EU Member States are appointed as competent authorities. In Denmark the Ministry of Foreign Affairs is appointed as coordinating authority concerning implementation of export embargos as well as exceptions. The Ministry of Foreign Affairs coordinates with the relevant Danish authorities, depending on the export in question. The Ministry of Justice deals with weapons; The Danish Enterprise and Construction Authority deals with Dual Use products and so on.
5. Are Sanctions Committee decisions specifying Security Council sanctions or setting conditions for their activation incorporated into domestic law?
Where the UN Security Council resolution provides that certain decisions can only be taken by a UN Sanctions Committee, the Regulations are drafted accordingly. For example, the EU Commission is empowered to adopt the measures necessary to implement designations of persons, groups and entities made by the Al Qaeda and Taliban Sanctions Committee, in order to have funds and assets frozen in accordance with Regulation (EC) No 881/2002. Reference is made to the reply to CAHDI by the European Union.

In the area of member State-competence we have little experience of such conditions but they do exist, for example concerning travel restrictions, where Sanctions Committees have been entrusted to make decisions on certain exemptions. So far there has been no need to specify such procedures in domestic law. It could be applied if need be.

Denmark, together with a group of countries strongly committed to the effective implementation of the Security Council sanctions regimes, has introduced a discussion paper to the Security Council on the idea of establishing an expert panel assisting the Sanctions Committees in the consideration of delisting requests. The motivation behind this initiative being concerns about the integrity and legitimacy of targeted sanctions in general, as well as the need to ensure that fair and clear procedures exist for listing individuals and entities.

6. Have there been cases where the act incorporating sanctions in the domestic legal order was challenged in court for being in violation of human rights? For example, have national courts assumed jurisdiction in cases where sanctions are challenged by individuals affected by sanctions: a. if implemented through EU regulations? b. if implemented directly at national level?
There have been no such cases before national courts in Denmark.

A number of EC-regulations on sanctions have been challenged in the Court of First Instance of the European Communities. Reference is made to the report to CAHDI by the European Union.

7. Are there decisions of national courts or state practice concerning the relationship between sanctions towards individuals and the human rights of these individuals?
None.