Database
The immunities of States and international organisations
This database contains the original national contributions bringing together information on The immunities of States and international organisations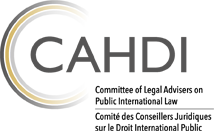 Information on the contribution
Member State

Denmark

Themes

Type of document

Jurisprudence

Permanent link to the contribution

Translations
THIS DOCUMENT CAN BE QUOTED AS FOLLOWS:
Database of the CAHDI "The immunities of States and international organisations" - contribution of Denmark - Jurisprudence of 28/10/1982
Den Czekoslovakiske Socialistiske Republiks Ambassade (Embassy of The Socialist Republic of Czechoslovakia) v. Jens Nielsen Bygge-Entrepriser (private construction company)
Author(ity)
Supreme Court (Højesteret)
Date of the decision, of the judgment
28/10/1982
Points of law
The embassy had entered into a contract with a private contractor agreeing that any dispute between the embassy and the contractor should be settled in a Danish court of law. Upon the termination of the agreed work, the contractor initiated legal proceedings against the embassy for the payment of additional work related to the contract.

The Court established that the embassy was a legal entity against which legal actions could be brought, and that the payment for the additional work of the contractor was in accordance with the agreed contract.

According to the findings of the Court neither the provisions of the Vienna Convention on Diplomatic Relations nor the rules of public international law on State immunity provided immunity in relation to proceedings based on a contract governed by private law including a clause which determined that disputes were to be settled in a Danish court of law.
Summary of the case
n/a
Sources
Published in full text in the Danish law review "Ugeskrift for Retsvæsen", 1982, page 1128.
Additional information (explanations, notes, etc.)
The ruling of the Supreme Court affirmed the ruling of the Eastern High Court (Østre Landsret) on 23 June 1982.